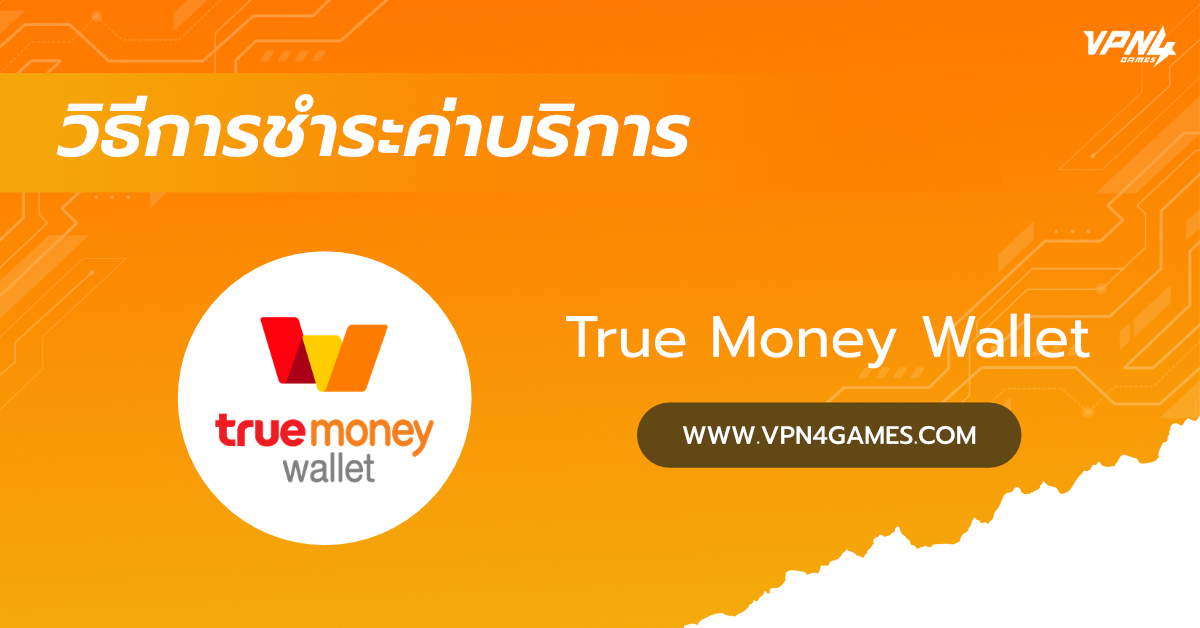 How to payment VPN4Games with True Wallet
Click menu "PAYMENT"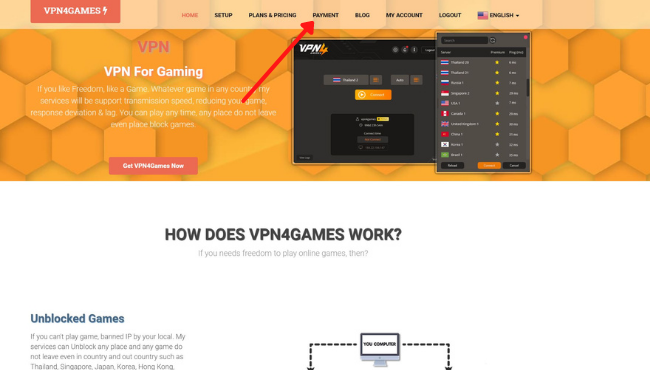 Click "True Wallet"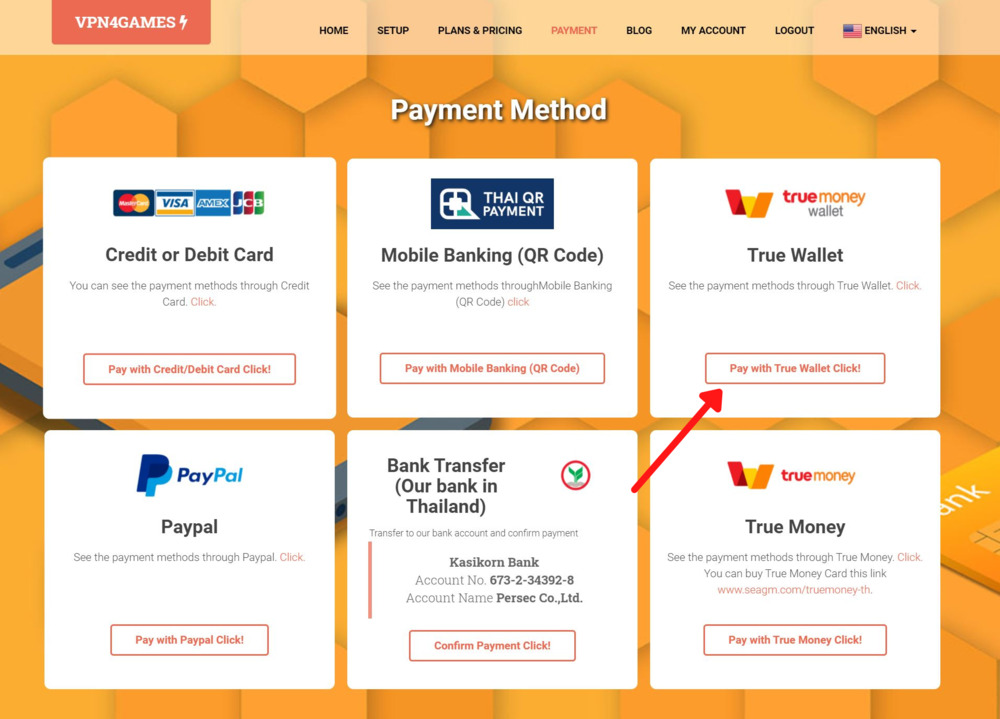 Fill in "username"
Select "Package"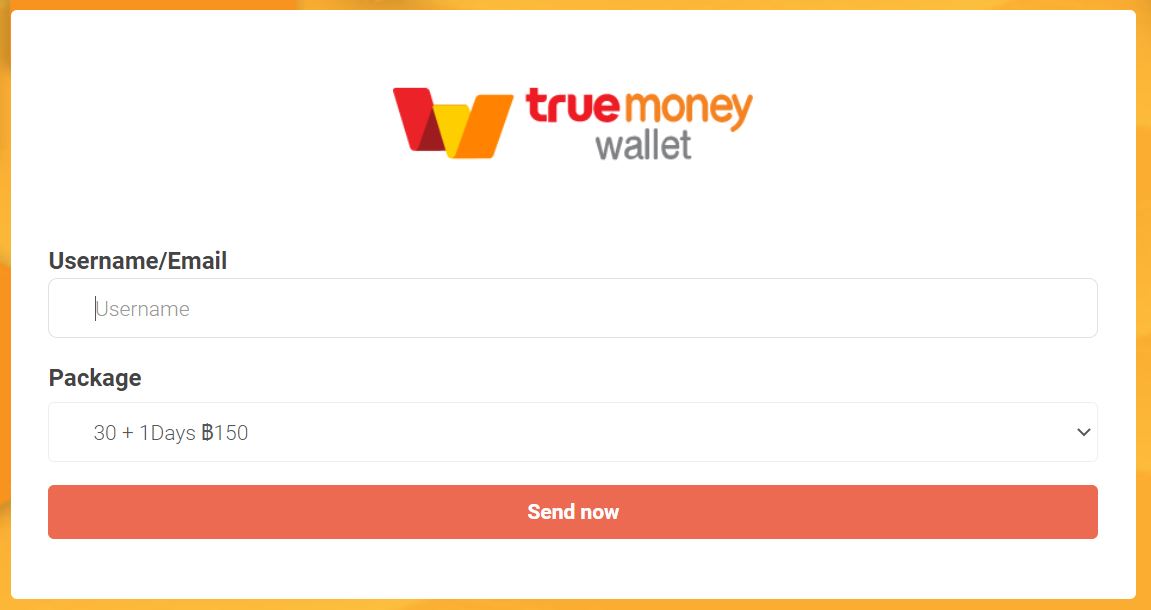 Follow step.
1. Enter the mobile number associated with True Wallet.
2. Press "Get OTP code"
3. Enter Code from your SMS.
4. Press "Confiem Payment"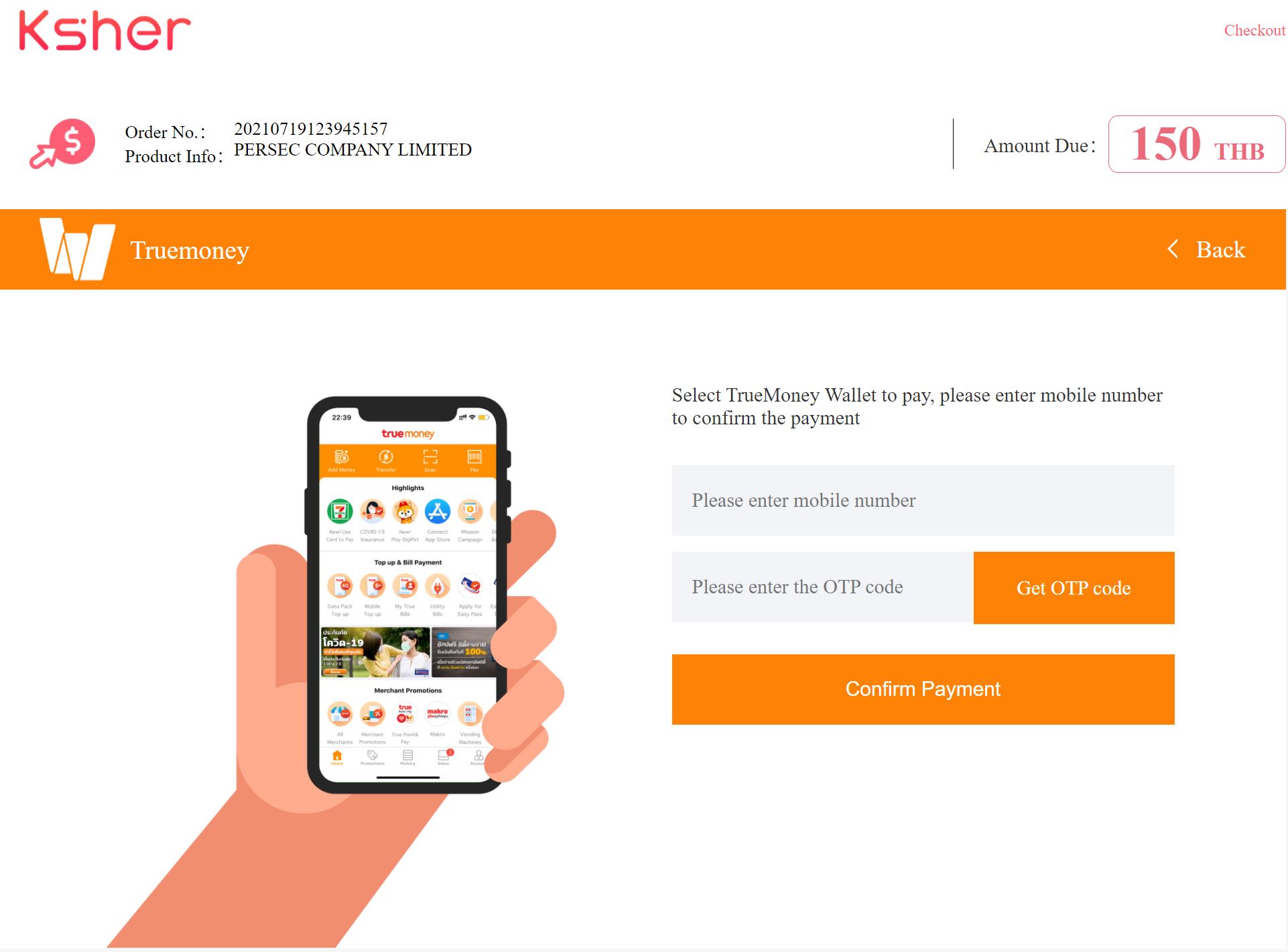 Wait a moment until the web page follows the picture. Showing that the service fee has been paid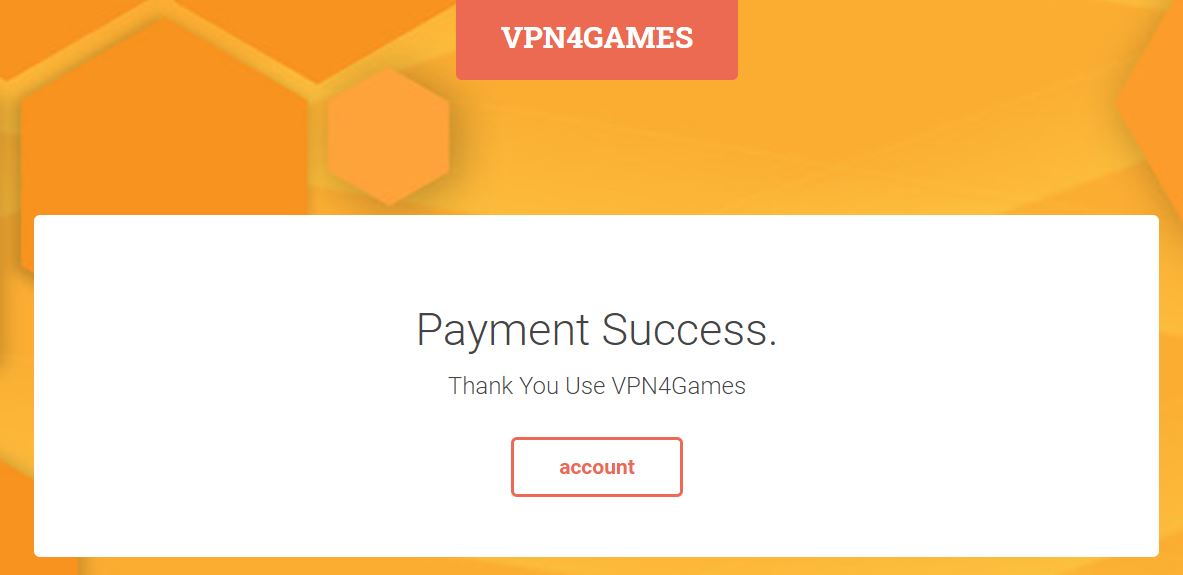 * When payment has been made Your session will be automatically logged in. You can check the time on the website here.