"Game" a concise term that instantly conveys the notion of engaging and enjoyable activities. Nowadays, games have been developed to keep pace with the world, resulting in the emergence of online games, mobile games, and PC games as we witness every day.
Hence, VPN4Games has been tailored as a VPN solution for gamers or individuals who have a fondness for gaming. This allows you to play games on both local and international servers. It has evolved into a gaming-focused VPN that grants users the freedom to play without limitations. This empowers you to play any game you desire on servers located across the globe.
User Review from VPN4Game Users
User Review of VPN4Games (V4G) from Google Play Store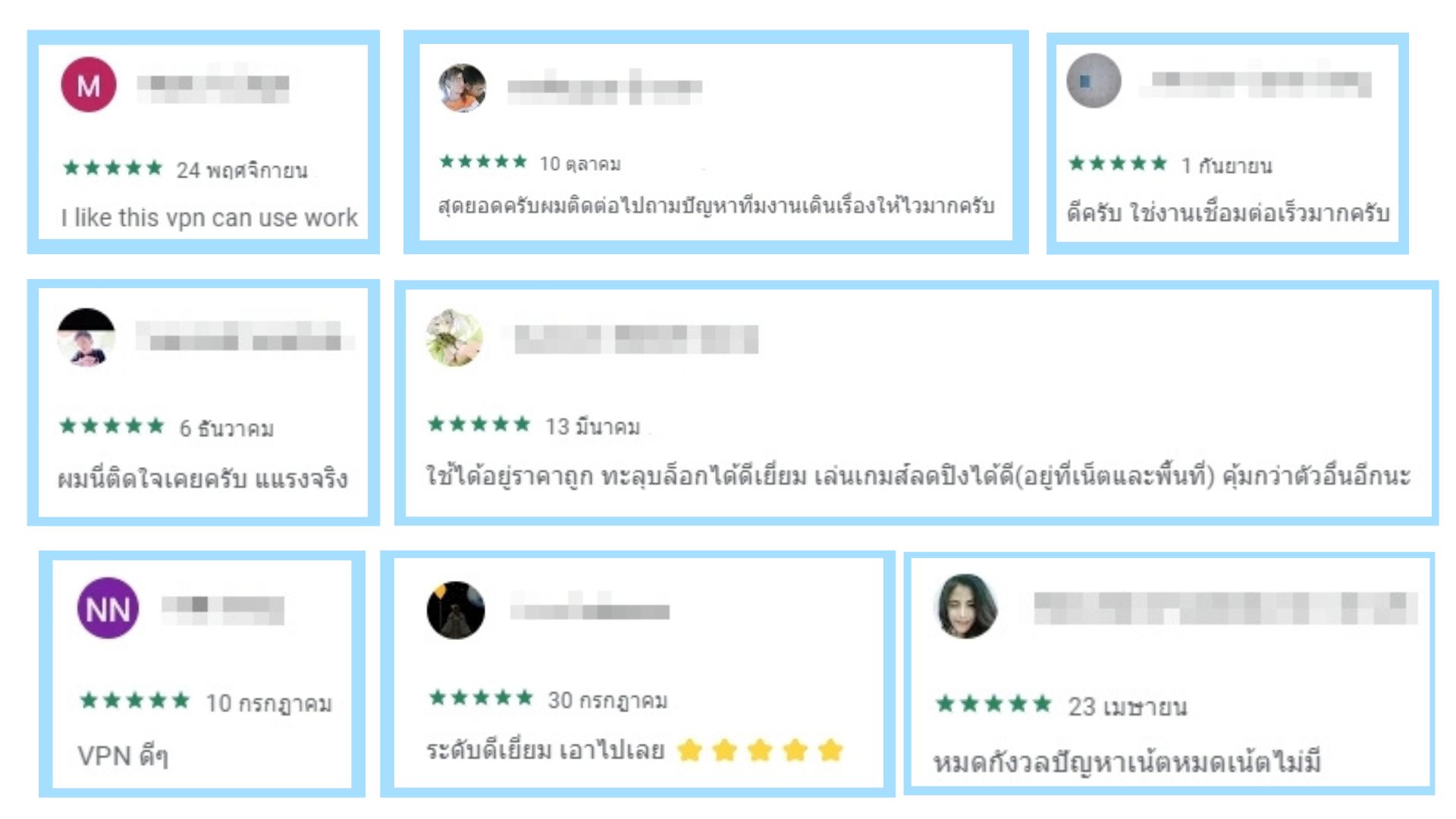 "I like this VPN, it can be used for work."
"Excellent! I contacted the support team for an issue, and they responded very quickly."
"It's good. The connection speed is very fast."
"I'm really impressed, it's truly powerful."
"Great VPNs."
"Outstanding quality, highly recommended ⭐⭐⭐⭐⭐."
"All worries about internet and connection issues are gone."
Customer Reviews from the App Store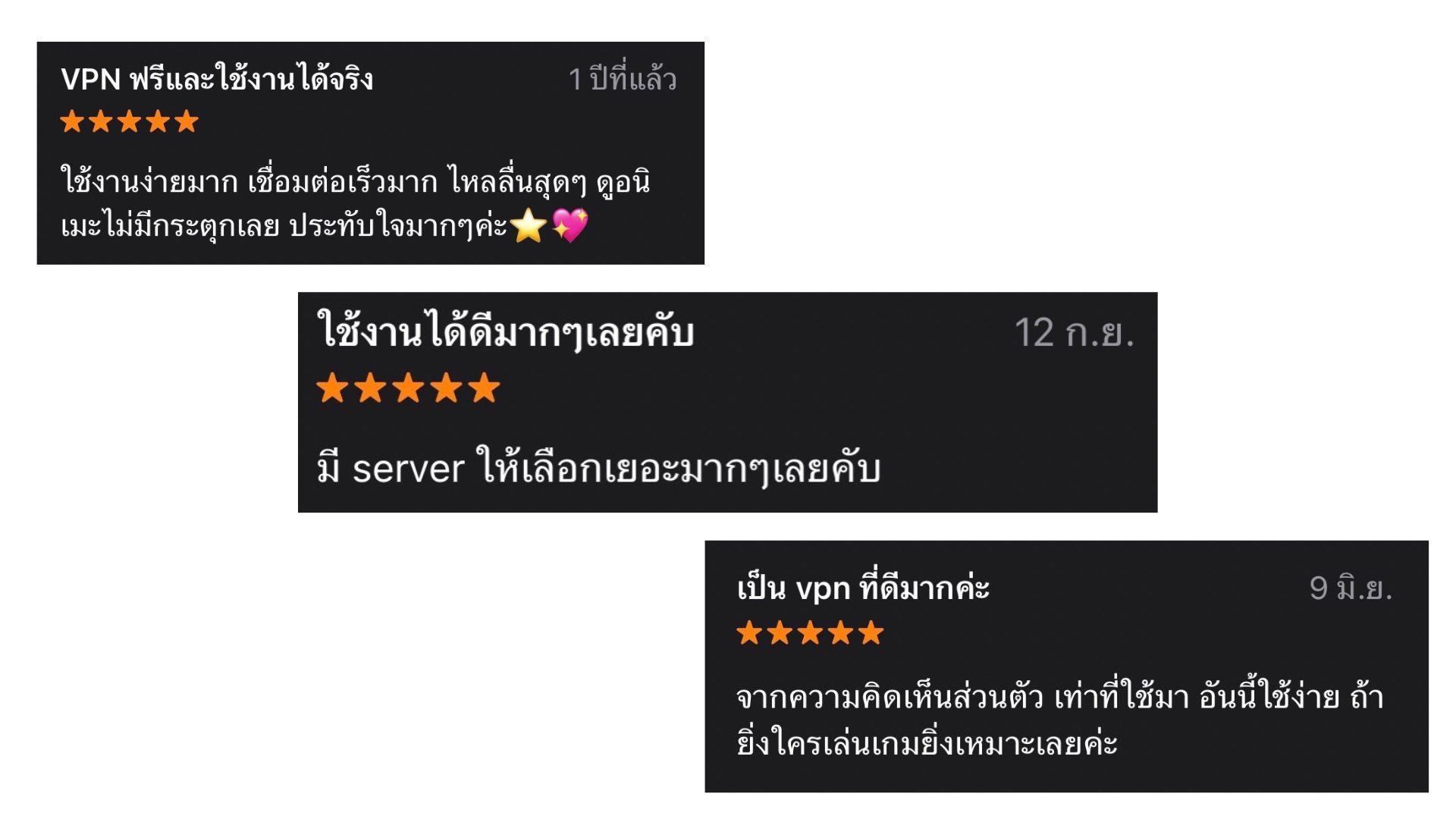 "Extremely user-friendly, connects very fast, and provides a smooth streaming experience. Absolutely no buffering while watching anime. Highly impressed!"
"There are a multitude of servers to choose from."
"From my personal experience, as much as I've used it, this is easy to use. If you're a gamer, it's even more suitable."
Customer Reviews from Facebook and LINE OA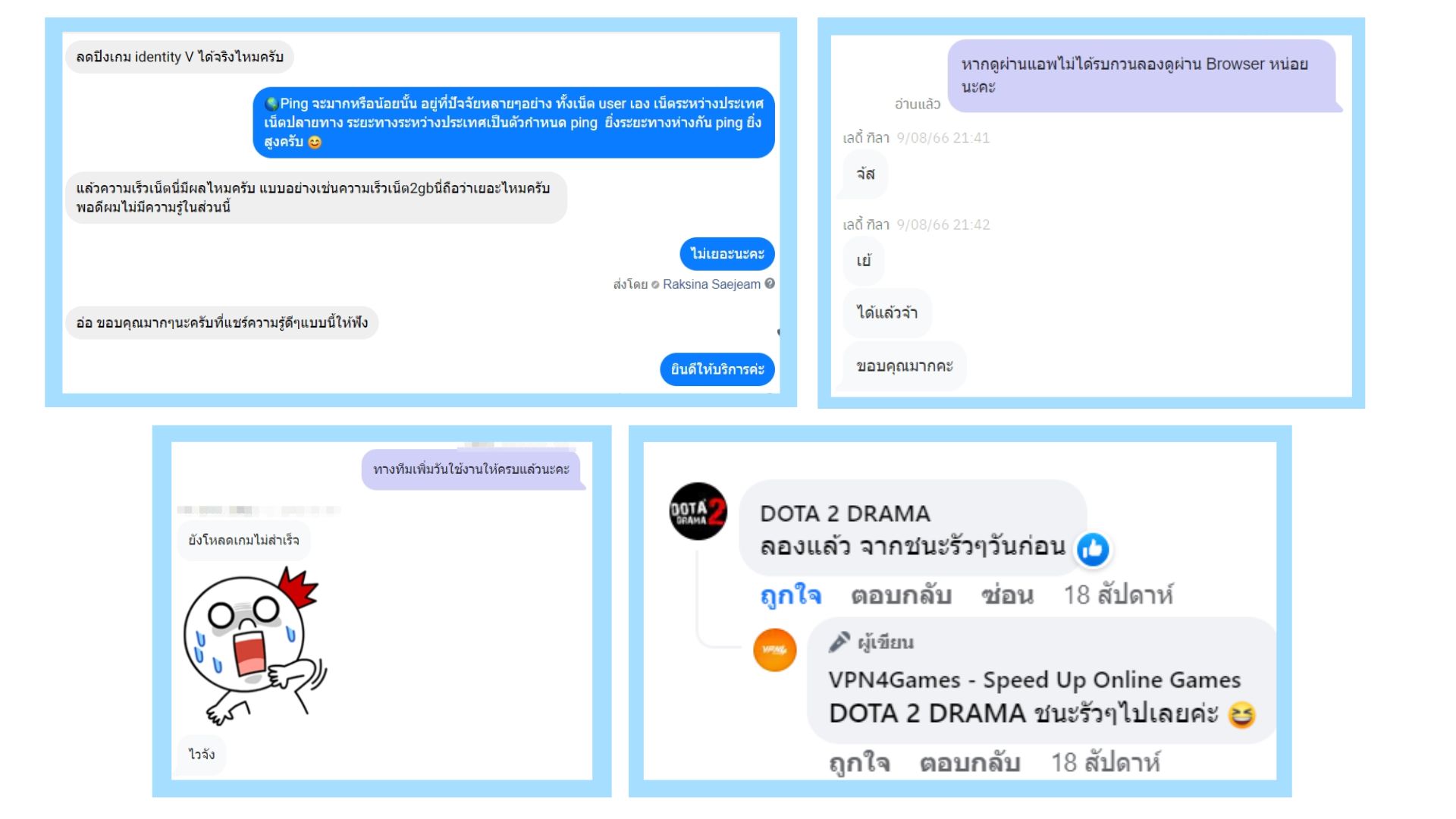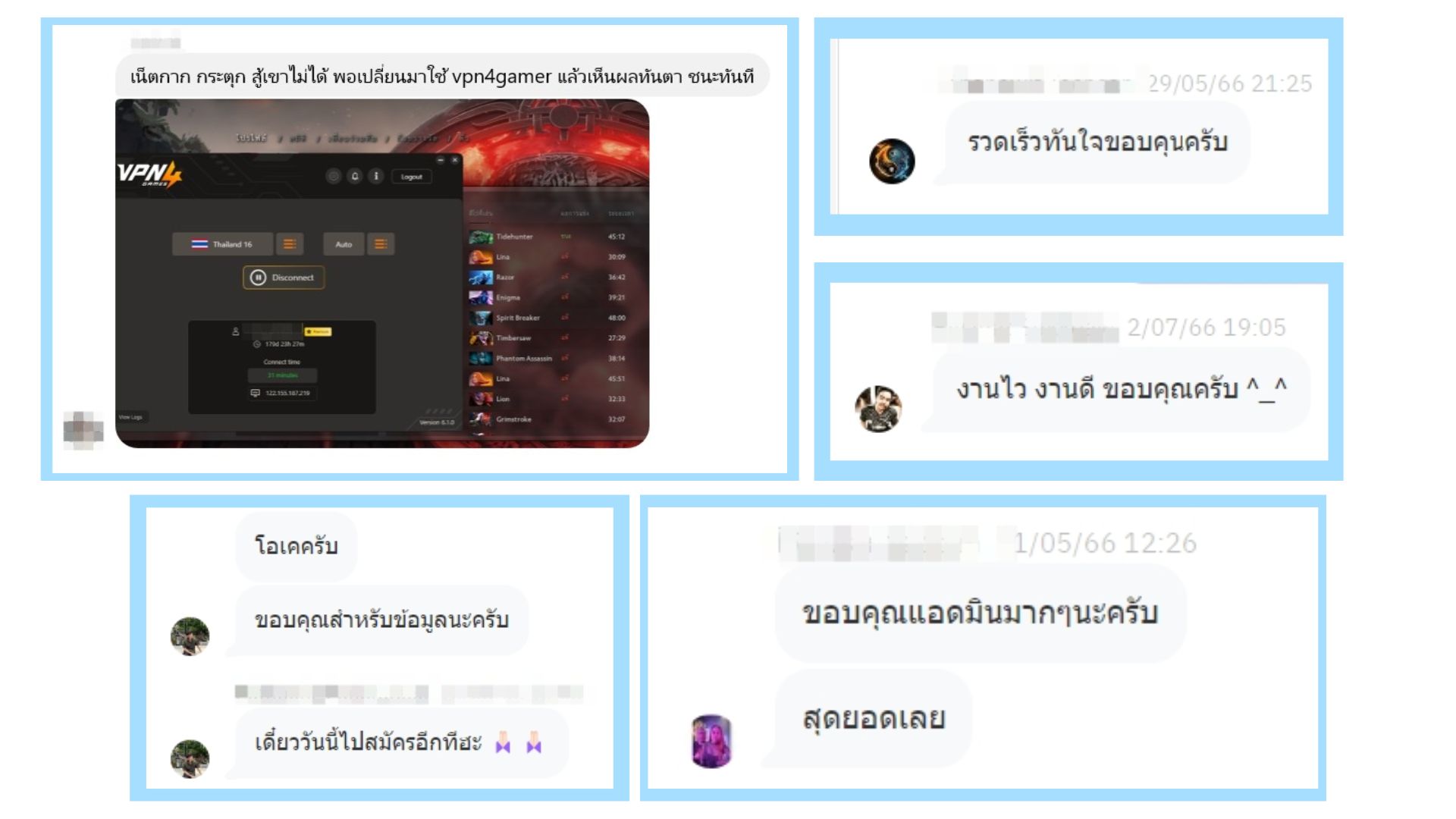 "Thank you very much for sharing such valuable knowledge."
"Thank you so much."
"I couldn't finish downloading games, but since I started using it, the speed is really fast."
"I tried it and won games rapidly."
"My internet was terrible, laggy, and I couldn't compete. Once I switched to VPN4Games, I saw immediate results and achieved victory."
"Swift and responsive. Thank you."
"Fast work, excellent performance. Thank you."
Reviews from Real Users
The Facebook Fanpage "DOTA 2 DRAMA" considers itself a dedicated gamer and has been using VPN4Games since a young age.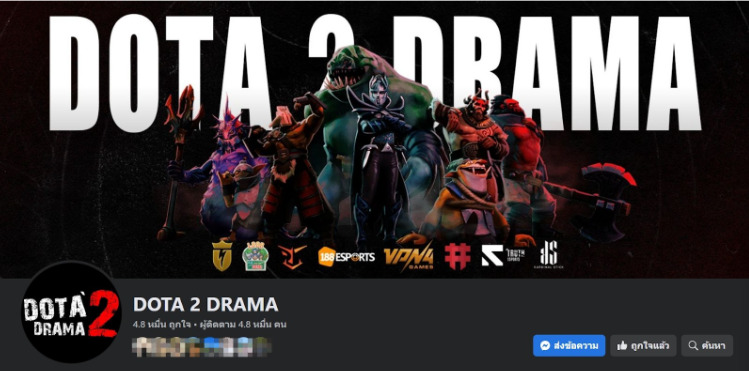 Click to view user reviews from the DOTA 2 DRAMA page.
VPN4Games (V4G) - What is it?

VPN4Games is a VPN service designed to make gaming easy, convenient, and ready to play in any situation. It caters to the needs of gamers who require high-speed, strong, and reliable internet connections. Connecting to VPN4Games before playing a game helps reduce lag and ping, resulting in a more stable gaming experience. Additionally, you can use the VPN to access game servers in countries of your choice. Furthermore, it allows you to bypass blocked websites and effectively safeguard your data from hackers who aim to access your information.
Learn more about us at: What is VPN4Games? Why do gamers consider it a dedicated VPN for gaming and streaming?